Part of our core vision at Fitzroy High School is to work in partnership with students and parents to empower our students to be lifelong learners, reflective and creative thinkers, responsible and active citizens, and resilient and adaptable problem solvers. Each day at Fitzroy High School we see examples of this in the way students support each other, achieve high standards in their learning, and extend themselves in sports and the arts.
The inaugural Wurun Business Breakfast
Earlier this month a wonderful business breakfast event was attended by Year 12 students, Yr 12's, teachers, and local businesses. The event brought together a diverse range of businesses from the community to discuss the important soft skills students need to be successful post school. The event inspired hope and optimism in many students around their post-school journey. The breakfast was a great team event with Hospitality students making the morning tea, Erin from the canteen providing coffee for the panel on arrival, and students doing an excellent job of chairing the panel. This breakfast will support the development of our learner profile for Wurun students.
Teacher collaboration and Professional Development
Teachers have been collaborating together in Professional Learning Teams around Responsive Teaching practices, our Gradual Release of Responsibility instructional model and the High Impact Teaching strategies. This work aims to ensure that all learners engage in stimulating learning experiences that enable them to achieve their learning growth milestones and wellbeing capabilities.
First Peoples Assembly event at Wurun
Year 7-10 FHS first nations students attended a First Peoples Assembly event at Wurun. As a result of this event, our First Nations students have become more informed about treaty in Victoria and how they can be involved. They also had a lot of fun!
Grounds and building works at FHS
A number of classrooms on levels 1 and 2 in Building A plus the science rooms, science foyer, and the outside toilet floors were painted over the holidays. All of the 4 square grids at the back of the school and the facade at the front entrance of the school were also painted. Our school is already beautiful and as a result of this work, the grounds and building are looking even better.
Andrea Thompson
Acting Principal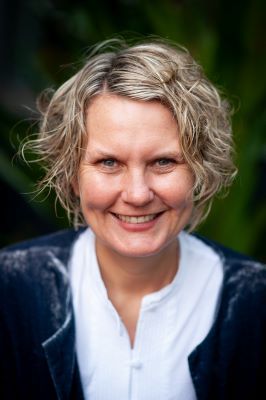 Fitzroy High School
Trust, Engage,
Respect