Sports program
There are a number of streams within the Sports Program at Fitzroy High School.
All students take part in classroom Sport sessions in Years 7-8, as well as Health and Physical Education classes. While Health and Physical Education classes continue in Years 9 and 10, Sport becomes optional and can be taken as a subject or as an activity within the Interschool Sports Program. These opportunities in the years 7-10 program are pathways to VCE studies at Wurun Senior Campus, where a wide range of subjects are currently offered, such as VCE Physical Education, VCE Health and Human Development and VCE Outdoor Education.
As a school, we participate in the Inner North Region, competing against schools locally that share our strong belief in the value of participation as well as excellence in sporting endeavours. Once students are at the Wurun Senior Campus, they join with the students enrolled through Collingwood College and participate in Interschool competition as Wurun teams.
The Year 7 and 8 classroom Sports Program follows the Interschool sports, with activities in each school term allowing students to hone their skills before the Interschool competition takes place, usually towards the end of term.
Fitzroy High School also recently won a pennant in Lawn Bowls and has a great relationship with the Fitzroy Bowls Club, including some students volunteering or working there!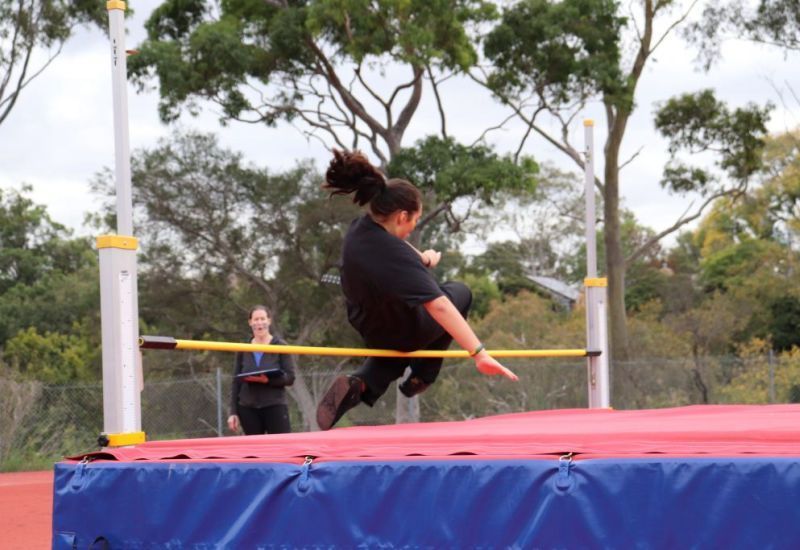 Wide variety of sports
All sports are offered to both girls and boys and currently include the following, based on seasons:
Swimming, Athletics, Cricket, Softball, Baseball, Volleyball, Tennis, Cross Country, Football – AFL, Soccer, Netball, Badminton, Hockey, Basketball, Table Tennis, Futsal.
Sports House Program
Sport is also an important feature of our House Program, with annual Athletics, Swimming and Cross Country carnivals. These carnivals allow all students to participate in a wide range of activities, including some fun activities designed for maximum participation. The carnivals also serve as a way for some individuals to be selected to progress to the next levels of Interschool competition, including division, regional and state.