Dear Students, Parents and Carers,
It brings me great pleasure to announce that Fitzroy High is going to participate in the Dante Alighieri Poetry Competition in June this year.
It will be an opt-in event for students in Year 9 with a day at Melbourne University and Lygon Street. The cost will be $8 per student for entry into the competition. Participation in this event will contribute towards overall progress for the subject with a focus on intonation and pronunciation.
As many of you are aware, students demonstrated their ability to recite poems last year in the Centre of Italian Studies poetry competition so it would be another great opportunity to practise the language.
A bit on Dante Aligheri: 
Dante Alighieri is Italy's foremost poet, the "Father of the Italian language," and one of the greatest Italian writers. Born in Florence in approximately 1265, Dante came from a relatively well-off family and was believed to have been educated at home. At the age of 9, he fell in love with a young girl named Beatrice Portinari, who would play a pivotal role in his writing of the "Divine Comedy." Despite being betrothed to another girl, Gemma di Manetto Donati, at the age of 12, Dante continued to love Beatrice and wrote many poems and sonnets about her. Due to his involvement in tumultuous Florentine politics, Dante was exiled from his beloved Florence after his political rivals took control of the city.
Roads of Dante is a meditative journey launched in 2017 that follows in the footsteps of Italy's divine poet. The epic 245-mile path can be traversed by bike, on foot, or by train and links all the places between the regions of Tuscany and Emilia-Romagna that Dante visited during his early 14th-century exile. Starting at Dante's tomb in Ravenna and finishing at the Dante's House Museum in Florence, the route takes in many of the places that the poet described in his iconic work, the "Divine Comedy."
If you are interested in participating, please email Italian coordinator, Vanessa, at vanessa.paciocco@education.vic.gov.au
For more information on the organisation, please visit http://www.dantealighierimelbourne.com/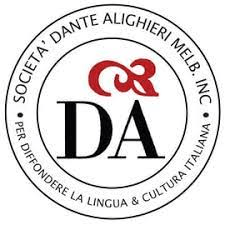 Fitzroy High School
Trust, Engage,
Respect