As Term 1 comes to an end, I would like to acknowledge our Teachers and our Education Support staff for their hard work, dedication and professionalism to their roles in our school. It is this dedication that provides for the opportunities and successes of our Fitzroy High School students.  Teaching is an increasingly complex job that, although brings with it many rewards and joys, can be incredibly hectic and hard. Our teachers and Education Support staff have given everything during this very busy term, and I thank them for their work.
Positive Posts Shop
Next week, we will be running a positive post shop for students to choose some rewards based on the number of positive posts they have been awarded for Term 1. Students receive green positive posts on compass for demonstration of our school values in the classroom, in the school yard and in the community.  The shop will be busy as we have had so many students receive high numbers of positive posts this term!
Oh what a night!
The Fitzroy High School gets Down Disco fundraiser was a huge success and loads of fun! Amazing acts, super star student performances,  and incredible teacher talent gave the Fitzroy High School community a wonderful evening of entertainment, dancing, and joy. Thank you to our incredible School Council, our parent volunteers, and staff helpers for all their support and hard work to deliver this amazing event.
I wish our school community a happy and safe upcoming break.
Andrea Thompson
Acting Principal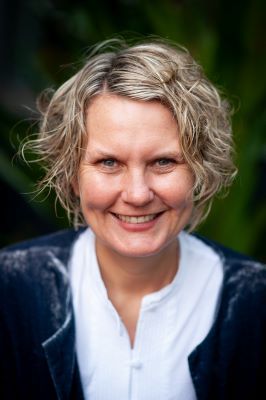 Fitzroy High School
Trust, Engage,
Respect