As we embark upon this new school year, I would like to say that it is with great pride that I take on the role of Acting Principal at our incredible school, whilst Linda Mitchell is on leave this year. I would like to welcome new families to the Fitzroy High School community. I am looking forward to meeting you and getting to know your child/children.
Walking through the school over the past few weeks, it is clear that staff and students have started the year with positivity and enthusiasm for the learning journey ahead. In week two, the new Senior Education Improvement Leader from the Department of Education for schools in our network, visited FHS. While we were walking around the school, seeing great learning in action, she was struck by how calm and clean our school environment was.
Students are already putting in a significant effort and it has been wonderful to see our new Year 7's make such a great start to their secondary schooling. I have loved seeing their excellent learning, new friendships form and their sense of connection to FHS develop each day. It was wonderful to see the Year 10's welcome, advise and encourage the new Year 7's at our first whole school assembly. I would like to share an extract from the welcome speech Thomas H, in Year 10 delivered around the importance of our school value, Engage. " Be brave and take every opportunity that comes your way…these can be both small and large, so whether it's simply saying hi to somebody you don't know or going to the tip top of the giant swing on camp, they can all have an equally tremendous impact on how you develop as an adolescent and ultimately, the wonderful adults you are to be….opportunities are pathways, keys to doors. Doors that lead to new beginnings."
With a focus on building upon some of the great results we achieved last year in VCE, Naplan and the Student Attitudes to School survey, teachers have been collaborating together in Professional Learning Teams around Responsive Teaching practices, our Gradual Release of Responsibility instructional model and Personal Learning. Our Wellbeing and Engagement team have been working hard to create the best learning opportunities and conditions for our students. We ask families to work with us around ensuring your child arrives at school on time each morning, is prepared for learning with the equipment they need and are focusing on completing homework at home. Learning growth and success is no accident and is achieved by consistent effort each day. At school, our teachers will do their very best to support the learning growth of every student.
I am looking forward to 2023 being a successful year for our community with many opportunities for learning, growth, and joy.
Andrea Thompson
Acting Principal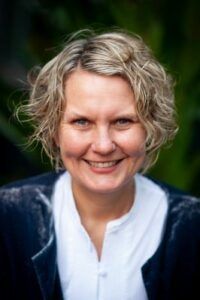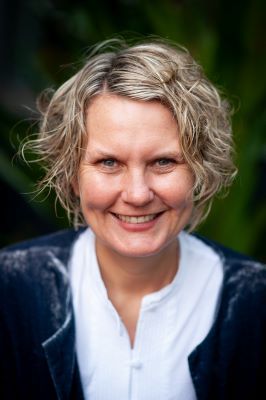 Fitzroy High School
Trust, Engage,
Respect