Our Senior VCAL students wrapped up their Micro-Enterprise Unit through meeting with students from two other schools to share business concepts and reflect on learning from the unit.
VCAL students from the Northern College of Arts & Technology (NCAT) and Sydney Road Community School visited Wurun toward the end of Term 4, and worked collaboratively with Wurun VCAL students to present ideas, discuss employability skills learned through the project, and share insights and feedback around concept development.
Our students went on to develop DeJaBrew – a social enterprise coffee shop for Wurun Senior Campus.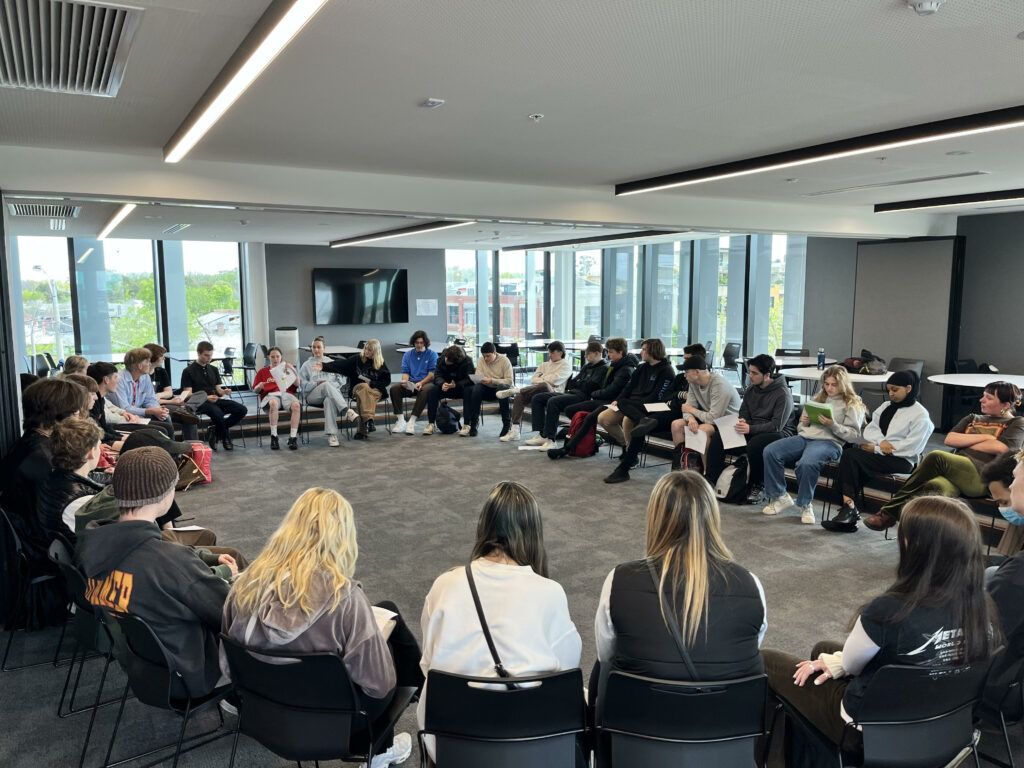 Fitzroy High School
Trust, Engage,
Respect