Hello from the Parenting Education team,
Please find attached fliers for sessions being held at Yarra during November/ December.
Level Playground – Ways to Play is an in person event to promote gender equality through play based learning and will be held at the Jack Dyer Pavillion, Citizens Park, Highett Street, Richmond on Thursday 17 November @ 10am.
First Aid is a great way to give parents tips on safety with young children. It will be held on Thursday 1 December @ Loughnan Hall, Copping St, Richmond @ 1pm. There is a $50 charge per person.
Toilet Training will be delivered online on Wednesday 30 November @ 7pm and is full of great tips to help parents with young children preparing for toilet training.
Attached are fliers for these sessions with further information and ways to book. Feel free to send to your networks or reply for further information.
As always, our page on the Yarra website is updated routinely and lists all upcoming events.
Parenting information sessions | Yarra City Council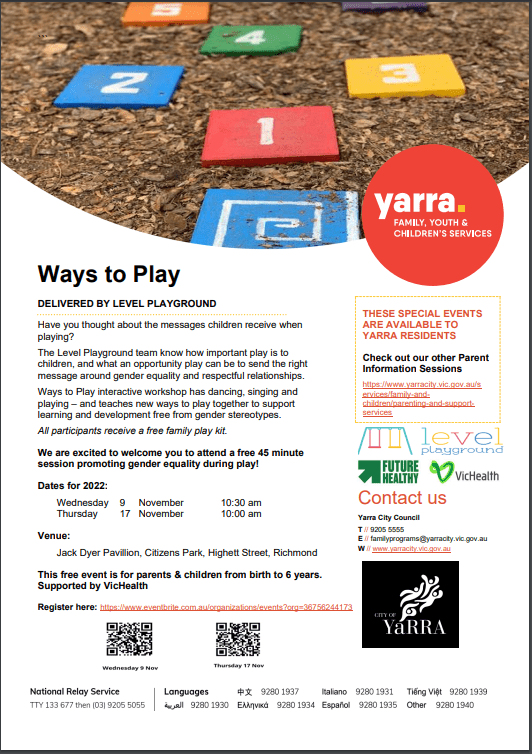 Fitzroy High School
Trust, Engage,
Respect