Speech by Linda Mitchell, Principal of FHS – 30th May 2022
Welcome everyone. Firstly, I would like to acknowledge that our meeting is being held on the lands of the Wurundjeri Wooi Wurrung people and I wish to acknowledge them as the Traditional Owners. I would also like to pay my respects to their Elders, past, present, and emerging, and Aboriginal Elders of other communities who may be here today.
We originally had this event planned for day 1 of term 1 but, as with many things, we were disrupted by COVID. However it is equally fitting that we are holding this event in National Reconciliation Week, with its 2022 theme, "Be Brave. Make Change." 
It is very important for us at Fitzroy High School to build on our cultural understanding and connections to community. We have been very fortunate to have already had a welcome to country and cleansing at this campus several years ago and again more recently at the new Wurun Senior Campus.
This event is a recognition that, as the FHS 7-10 campus, on this site, from 2022, we are starting again, and we wish to make a renewed and stronger statement and commitment. It is extremely important for us as a school to learn from our past, including our recent past; to create and celebrate great outcomes for our First Nations students; and to further the ambitions of reconciliation.
We are thrilled that the new government is finally progressing with the Uluṟu Statement from the Heart and we commit fully to doing whatever we can as a school, and as a system, to support that. 
We are very fortunate to have this welcome and smoking ceremony to cleanse and refresh and to put any negativity or bad experiences behind us –  and have a fresh start to join together as a proud school and to build on our cultural connections and understanding, not only with First Nations culture, but also with all cultures.
I am excited to have Djirri Djirri here at FHS today and thank them for being with us. I would also like to acknowledge and thank the staff and students who have planned this event.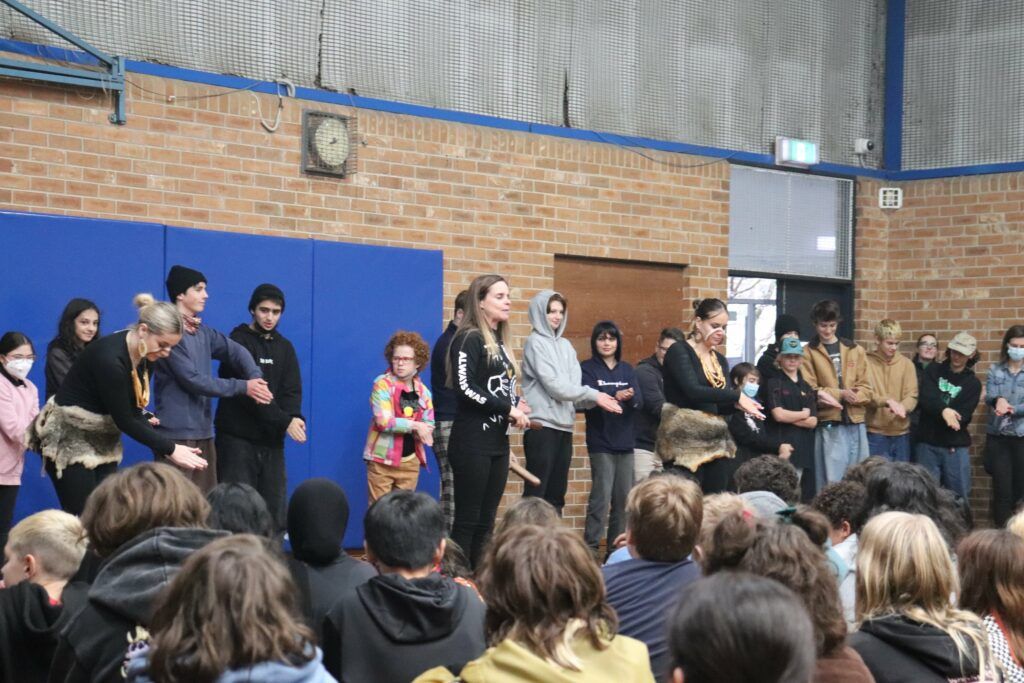 Fitzroy High School
Trust, Engage,
Respect