Falconer Street closed from Wednesday 24th of October to M41 Water Main Renewal Project. 
The engineers from the M41 Water Main Renewal Project, involving the construction of an underground pipe from Northcote to the city, have advised us that they are going to commence in Falconer Street next Wednesday October 24. Falconer Street and the school car park will be closed until the end of January. They will be doing the junction between Falconer St and Michael St during the Christmas holidays. High fencing will be going up on both sides of Falconer Street. Pedestrian access and bike parking will be as normal. It would be a good idea for cyclists to dismount once they get to the footpath of Falconer Street so as not to interfere with pedestrians. Students will need to be dropped off at the Michael St entrance and deliveries etc will be redirected to that entrance as well.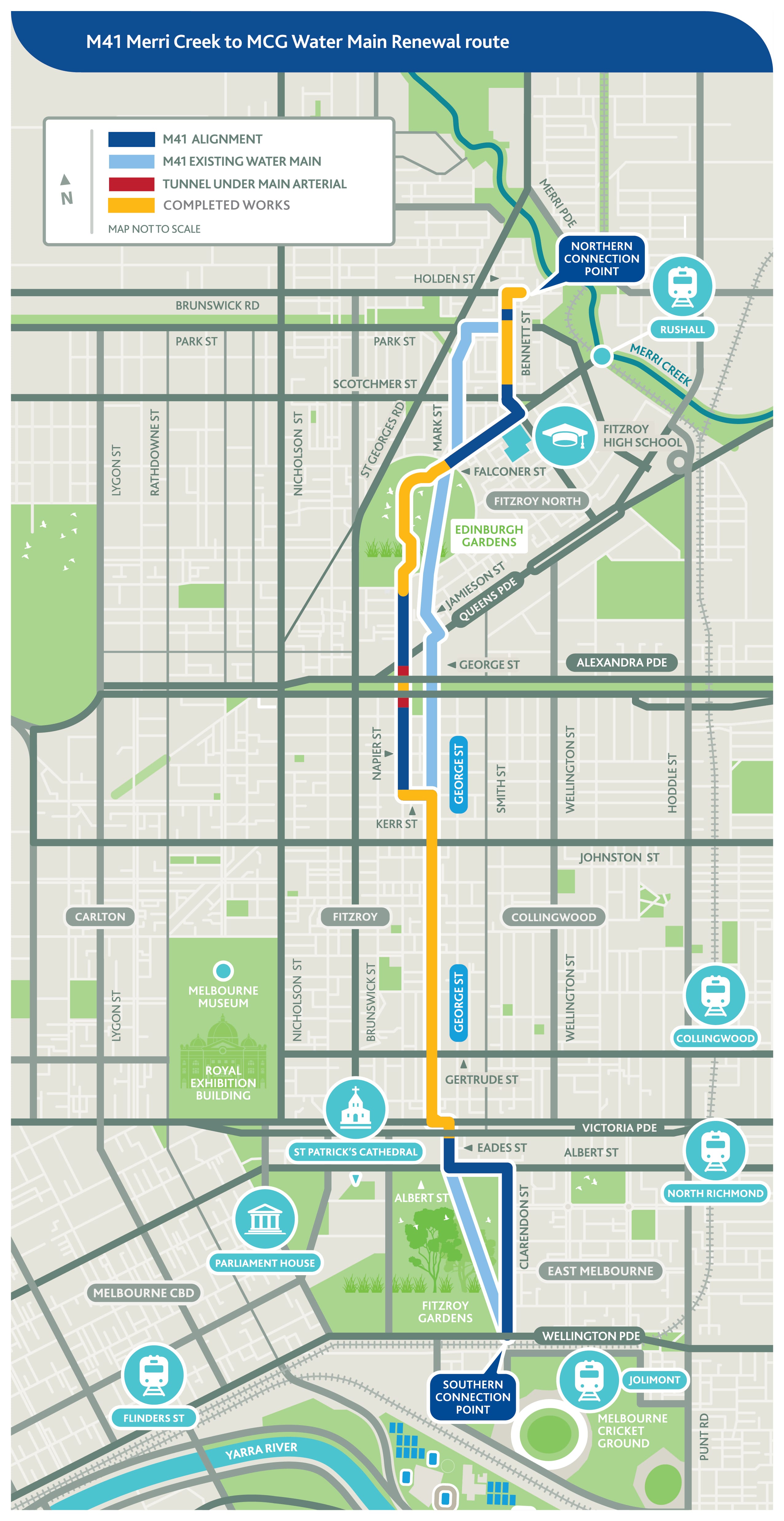 Any questions please ask myself or Sandra Dickins.
Regards Linda Mitchell
Acting Principal