Dominance is a Martial Arts School in Abbotsford.

They run Brazilian Jiu-Jitsu classes for kids ages 5-13 and Brazilian Jiu-Jitsu, MMA and Muay Thai classes for teens ages 14-18+ for both recreational and competitive students.

They are looking to run a free intro week sometime early next term for new students (see flyer for code).

Students can join anytime (rather than just at the beginning of a term) and they offer free trial classes and no joining or cancellation fees. Fees are set up as a weekly direct debit with no fixed term contract and can be cancelled anytime with 1 business days notice. They run throughout all school holidays aside from a 2 week break over Christmas/New Year.
If you mention this ad when booking a trial class you will be given 50% off uniforms as a FHS student!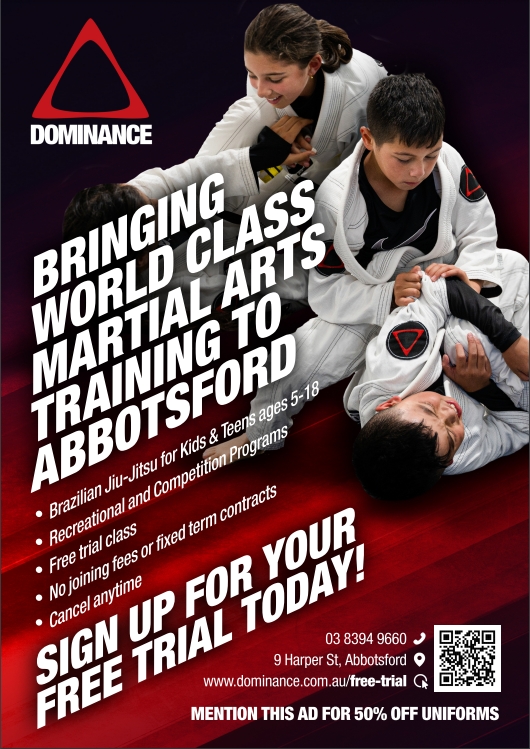 Fitzroy High School
Trust, Engage,
Respect