FHS 7-10 Athletics Carnival
From the Track and Field to the Disco Dancing and general Good Vibes, today was a major success.
We started the day with a quote from the great Eddie Betts
"For me, all I want to do is put smiles on people's faces. If I've done that, then I'm happy. I haven't got a premiership, which is the ultimate goal, but if I've made people smile, my job here is done."
As I looked around seeing a lot of smiling faces, I realised Fitzroy High had achieved this.
It was great to see:
Students smiling at different track and field events.
Students proud of the achievement whether a placing or a personal best.
Students having a laugh at the novelty events.
Students cheering on friends in support sometimes in different house colours.
Students with house spirit and smiling through their face paint
Students and staff competing against each other in events.
Students enjoy some if the tasty food on offer.
A few more specific ones:
Joseph and Lana for the food prep and service
All the staff on duties – thank you. It's not easy teaching and assisting outside of your learning area so well done. So many went above and beyond to be helpful, wanting to
DJ's Xavier, Nathanael with special mention to Toa and Angus who also assisted. You had us all moving our feet or bopping along to great tunes all day – well done and thank you.
For the family and friends who came to support their young person – we hope to see more of you in the future.
To the students, this day is for you so thank you for putting your best selves forward.
Now for the Results (drum roll please)…
Congratulations Blue House!!!!!!
1st Blue House
2nd Gold House
3rd Red House
4th Green House
Please enjoy some of the photos taken on the day.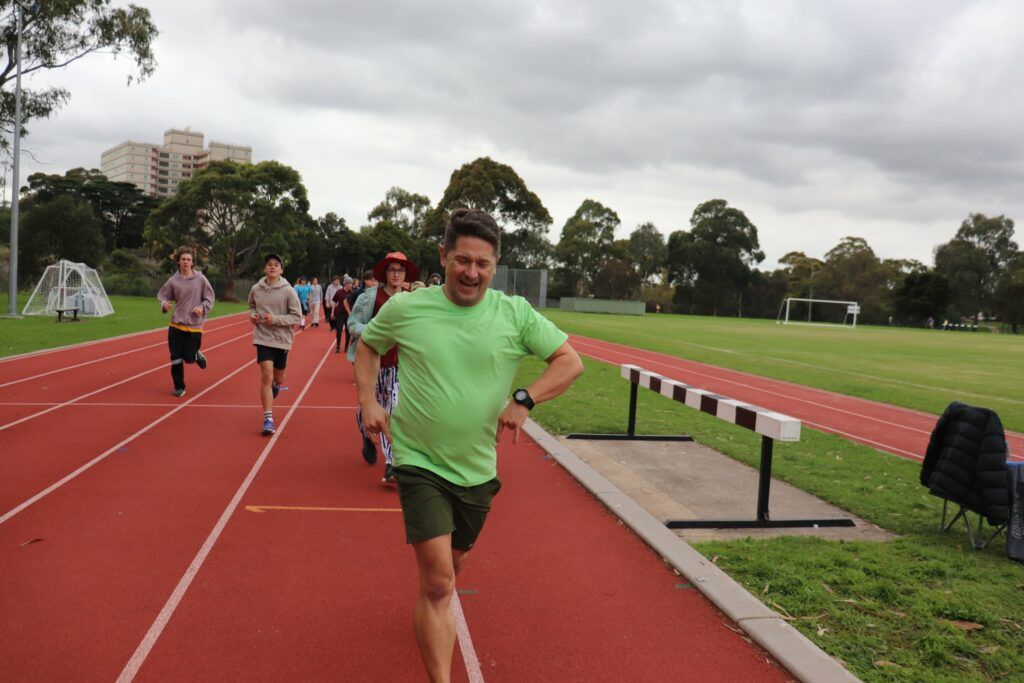 Year 8 Sport
Term 2 meant Year 8 students went on winter sports including AFL, Soccer, Netball and Badminton. All reports back sound encouraging with students all having a great day.
Next terms sports include Basketball, Table Tennis, Futsal and Hockey.
Division Cross Country
On a cold day out at Princes Park 20 students from years 7, 9 and 10 represented the school in a 3km loop around the course. Congratulations to all runners including those who made it through to Regionals.
Alessandro C, Roxy F, Tom L-B (5km), Ben N, Emile T, Franti V, Isaac V, Auley B, Jack G, Elisa M, and Luke S.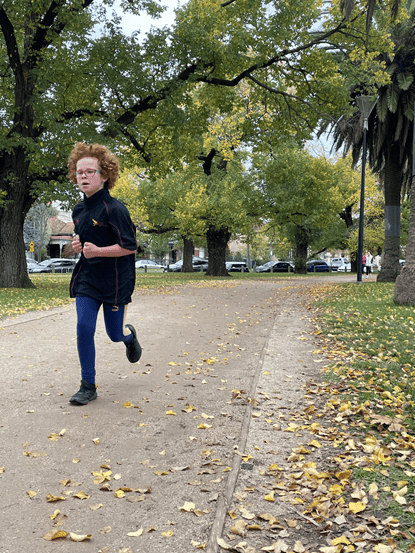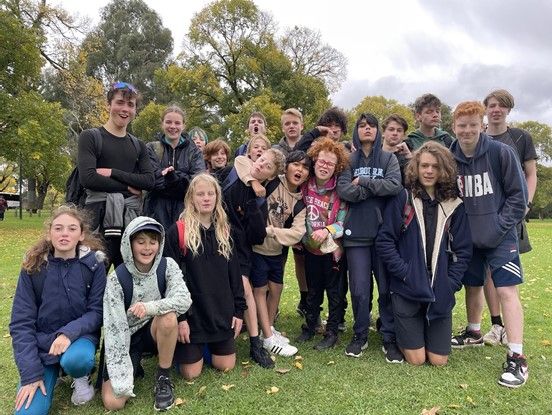 Upcoming dates:
June 6 Wednesday NMR Cross Country (TBA)
June 13 Monday Queens Birthday Holiday
June 15 Wednesday NMR Cross Country (TBA)
June 16 Thursday Year 7 Sport
June 20 Monday Senior Sport (Term 3)
June 21 Tuesday Junior Girls Football
June 24 Friday Term 2 concludes
Fitzroy High School
Trust, Engage,
Respect