Tram Time is being offered to a wide range of students from Years 7 to 10. The school recognises that Tram Time can be a valuable opportunity for students to engage with peers on a different level.
The activities in Tram Time are fun, creative and community spirited. They are designed to help build the four Rs, characteristics or dispositions which are 'people's predominant responses when they encounter difficulty, complexity and uncertainty' (Guy Claxton).
Resilience – inquisitive, persistent, adventurous, focused
Resourcefulness – imaginative, connecting, crafting, capitalising
Reflectiveness – methodical, self-evaluative, self-aware, transferring
Relating – collaborative, open-minded, independent, empathic
Students who are interested in Tram Time are encouraged to think about how it might help them to develop these characteristics. With support from the Tram Time staff, they can then link it to a goal in their Personal Learning Plans.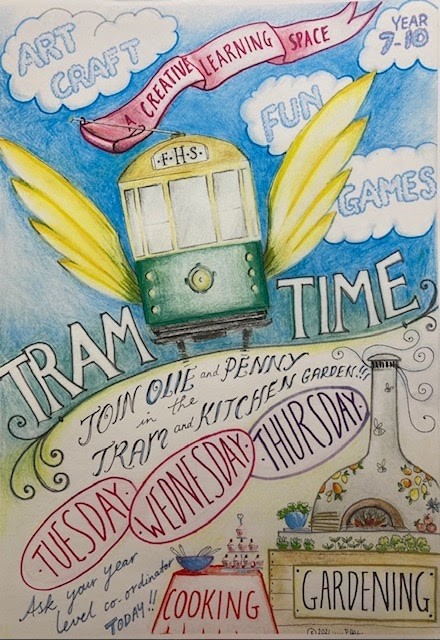 Tram Time will start in Week 3 of Term 1. There will be sessions available for different year levels on Tuesdays, Wednesday and Thursdays. Students can sign up for one or two sessions per week for a three-week block. If they want to do another three-week block they can apply to do so, based on availability. A timetable of activities will be provided for each three-week block so that students know what is on offer. Students who are keen to be in the program, please email: Olie.Balestra@education.vic.gov.au
A visual display of what the students have achieved this year.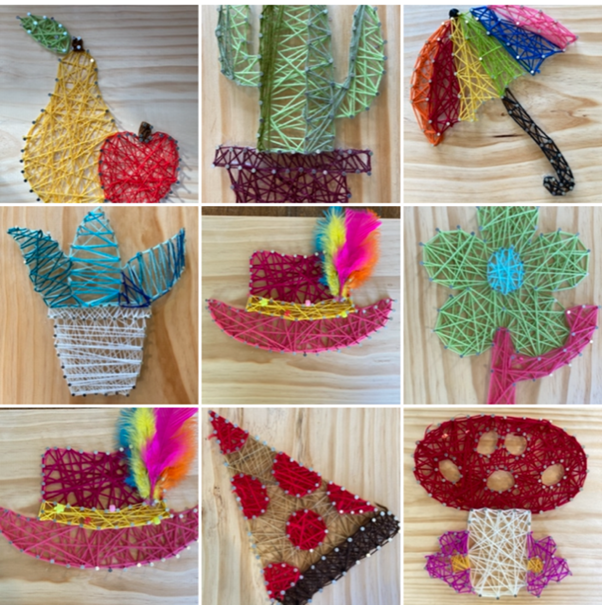 Quotes from students:
"The tram is a place where you can relate to people in a judge free space. You connect to people and work productively in a place that gives kids a little helpful and much needed break from the classroom while working creatively with people that may  need a new community and friendships in the school."
– Year 10 student
"Tram time was great because we got to do what we want and not forced to do what we don't want to do."
-Year 8 student
"I have been more productive in tram time than any other class this year."
– Year 10 student