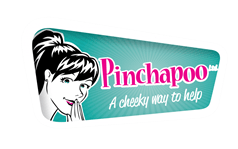 Thanks to everyone who has donated so far.
The only good thing about lockdown number 5 is that we now have an opportunity to collect more toiletries and pinch more poo for our Pinchapoo collection. Unfortunately we had to cancel our visit to Pinchapoo which was really sad for us. But, now we have more time to collect more toiletries.
These hard times mean that many people are doing it tough. Pinchapoo supports people in crisis by providing basic toiletries such as toothbrushes, toothpaste, deodorant, fash washers, soaps, pads and tampons, shavers, shaving cream, hair tyes, skin care, baby care, shampoo and conditioner. We want all products to be sealed.
Pinchapoo urgently needs toothbrushes and toothpaste for kids as well as roll on deodorant and face washers.
We need your help. Donate now.